Amazon officially deals with unscrupulous VC merchants. Is there any hope of deploying VC now?
VC account, as an account with a unique status in Amazon, has always been very popular. For ordinary sellers, having a VC account is equivalent to becoming an Amazon partner, and has a series of privileges, such as changing the title, changing the node, changing the brand, etc. , it can be said that it is an existence against the sky.
However, just becauseMany permissions owned by VC accounts are maliciously used by some sellers. Not only is it as simple as hijacking, but they even use some privileges to do some unscrupulous operations. In the end, many VC accounts were officially censored, and it also caused large fluctuations in Amazon's internal personnel. A group of VMs had no choice but to leave or transfer jobs. It even implicates some formal VC sellers who are doing business well, and those accounts that have been inactive for a long time or have poor performance will be directly disqualified from selling, and at the same time bring a series of chain reactions. For example:

l VC registration channels are restricted
After the VC account was maliciously used and censored, the European side directly restricted or even closed the registration channel of the VC account. It also emphasized that it does not accept the information of Chinese sellers to register for the VC account. This eventually prevented many excellent factories and enterprises from entering Amazon. VC platform, missed the overseas market.
l Termination of purchases from non-brand owner accounts
The official announced the termination of continued purchases from non-brand owner accounts. Simply put, if the application for registration of the brand submitted at the time of registration isX brand, but changed to other brands when sold, these non-X brand products will not receive orders. The identity of the brand authorization when registering as a VC must be authorized as a Brand Owner. If you are not a Brand Owner, you cannot continue to accept orders, and the supplier business relationship will be terminated.
l Official enhancementVC's scrutiny
The most direct consequence of account chaos is that the authorities have strengthened the review of suspicious accounts, and sellers whose accounts have been closed need to provide relevant certificates before they can resume normal operations. However, European scrutinyThe news of the VC account is good news for the compliant sellers. Moreover, after the official screening, the bad accounts with bad records will be eliminated, and there will be more opportunities for everyone.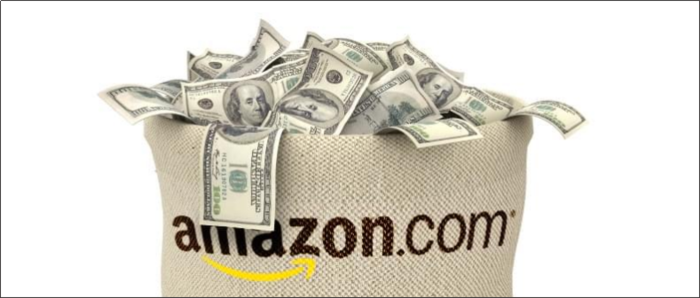 improve amazonVC's entry requirements
Amazon is also rightThe entry of VC puts forward the latest requirements, which means that the owner of the VC account must be a manufacturer, or a brand owner and sign an exclusive supply agreement with the foundry, that is to say, some dealers and distributors are excluded in this process. VC sellers in business model. Among them, Amazon also mentioned that these distributors can still sell products in the Amazon mall as SC sellers, that is, general accounts, but as a supplier to Amazon, Amazon must ensure that the price is low enough.
amazonVC, as Amazon's official supplier account, everyone shouts and beats them when they think about it, but everyone wants it because the VC account has high advantages and permissions, and it can modify other people's products, such as VC accounts You can use high authority to modify competitors' products, modify titles and brand changes, etc. For the VC account itself, it has a lot of sales advantages. But it may not be so friendly to rival sellers. If it is a disgusting operation, the impact will be very large. If the main product is removed from the shelves, the sales of the store during the empty window may directly drop.

In short, Amazon, as the world's leading e-commerce giant, must have its own regulatory plan for its development to the present. At present, this new change is being widely implemented on the European site. It is still unknown whether other sites will follow up, but we can be sure. Yes, AmazonThe era of Amazon chaos represented by VC has passed, and Amazon VC is still an advantageous platform for Chinese brands to do cross-border e-commerce. However, it is becoming more and more difficult to settle in nowadays, and under the double threshold of the invitation system to settle in, many potential brand sellers have missed opportunities.
But there is no unparalleled road, your dream of cross-border overseas travel, maybe Willy cross-border e-commerce can help you realize it. Amazon Offered by Wiley Cross BorderFor VC registration service, the cross-border e-commerce director personally connects with the Amazon manager to assist you in applying for Amazon's first-hand VC account, and clears the entry barriers for you step by step. Wiley cross-border e-commerce also provides a full range of resource integration, opening up offline + online channels. Help enterprises enter overseas markets. We sincerely invite powerful and excellent industrial and trade enterprises and cross-border sellers to settle in! For more details, click my background, and the Willy team will give you the most professional answer!