Wayfair professional shopping has maintained rapid growth since its launch in 2015, accounting for about 15% of Wayfair's overall business. Looking at the European and American furniture and home improvement markets, it is estimated that there will be a huge volume of up to hundreds of billions of dollars. At present, the development of Wayfair will continue to maintain considerable growth. Today, let's take a look at the common and best-selling products on the Wayfair platform.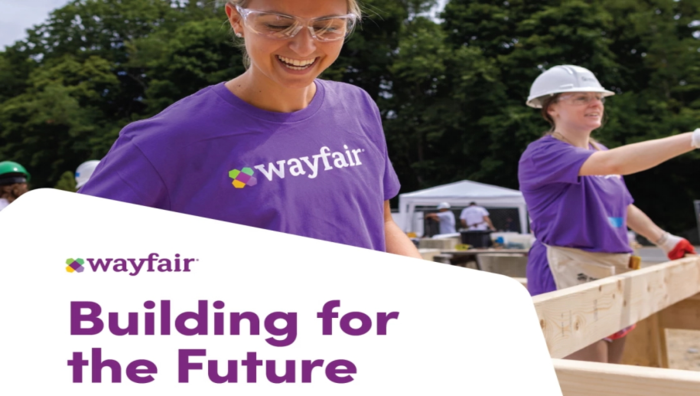 For many suppliers, the mentionedThe first impression of Wayfair is that it is an e-commerce website for large-scale furniture, and panel furniture is one of Wayfair's core categories.
Whether it's a formal dining room, an eat-in kitchen, or an island with bar stools, consumers want dining room furniture that fits.Everyday dining and entertainment offers consumers the opportunity to sit down and enjoy a meal with friends and family.
Wayfair kitchen and dining furniture has options to suit every space and size, and can be infinitely adapted to current decor and personal style.
1. Bar Stools Bar Stools

2. Dining Chairs

3. Sideboards & Buffets Sideboards

4. Kitchen Islands kitchen island

Wayfair is committed to creating a comfortable and warm home, and a comfortable lighting environment is essential for a home. Different types of lamps have different functions and decorative functions. Let's take a look at the ones sold on WayfairWhat are the main types of lamps? Suppliers need to make relevant preparations for the issues that consumers are most concerned about, work hard on products, and do the most professional"Lamp person", I believe that you can step up the "light" step by step on Wayfair.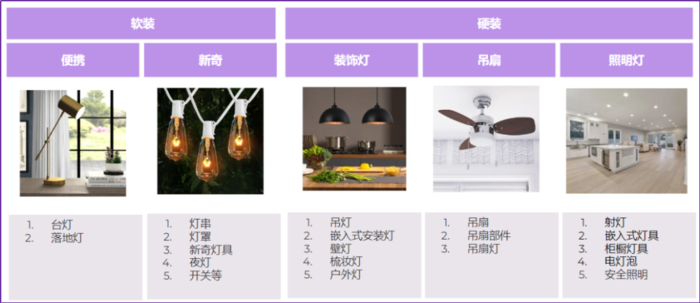 outdoor trellis
The category of outdoor scaffolding has strong seasonality, sales from March to August account for nearly 70% of sales for the entire season. Compared with the pre-epidemic period in 2019, sales of this category will increase by 189% in 2021.

In this category, there are about55% of sales came from outdoor awnings and gazebos, tool sheds and hot tubs. Another roughly 10 percent of sales came from smaller but fast-growing products, including saunas, outdoor showers, swimming pools, hot tub accessories, gazebos, shade sails, carports, landscape screens and bridges, and outdoor ice buckets.
bathroom/kitchen installation
1. Hot-selling categories: bathroom basin faucets, kitchen faucets, towel racks, toilet paper holders, kitchen sinks, etc.
2. High-speed growth category: flush toilet water valve(Flushometer Valves), Drinking Fountains, Bathroom Towel Holder Toilet Paper Holder Sets (Bathroom Hardware Sets), Sinks (Utility-Sink), Bathroom Fans, etc.
3. Scarce Products:Faucets: black or matte black,Lever handles, modern style, drain assembly included.
4. Toilet paper holders: black or matte black, modern style,kitchen sink- "15-20" wide, single sink, basket strainer included.
5. Bathroom basins: rectangular, undercounter basin, white,10-20 inch, ceramic basin, wall-mounted faucet.
6. Towel racks: black or matt black, satin nickel, modern.

With the improvement of people's living standards,Home office has brought new opportunities to the furnishing industry, especiallyINAs the largest home furnishing e-commerce platform in the United States, ayfair has attracted many domestic sellers with its advantages of high verticality and high trafficrightINfairfavored.Wayfair is well known for its big piece furniture,This platform is also more suitable for domesticHome categoryfactory-type sellers, because this type of brand usually hasVery competitive wholesale price, because it is factory, so forin stock,also havenatural advantage。
If you want to lay out the American home furnishing market, how to quickly settle inWayfair?
Wayfair is one of the fastest-growing supermarkets in the United States, and its entry requires sellers to meet certain conditions and qualifications.
Willy's cross-border e-commerce mainly enters into the network and covers multiple categories of products/Industry, focusing on the strategy of overseas online Vendor accounts + offline physical retail stores, which can help cross-border e-commerce brands or industrial and trade companies sink to the US offline, and help domestic brands connect with large US retailers to expand their lines Online and offline retail channels to quickly enhance your brand value.